Pictures Gallery
Welcome to the Pictures Gallery section of the site. Most of the images on the site will be located here. While most of these images are computer-generated, some of them are actually captured straight from the anime, and some are fanarts found on the net. If you are the owner of one or more of these images, please contact us through E-Mail - idforums[at]gmail.com, you'll be given proper credit.

Some of the technical information are displayed alongside with the images. Remember, these specs are not necessarily accurate. They could be really rough estimation, so please correct/update us if you find an error. Thank you !
Sponsored Links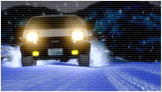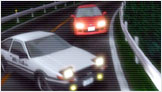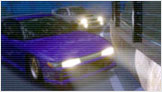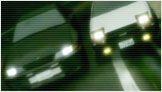 Total Number of Downloadable Images : 46
---
Disclaimer: All images are copyrighted by their respective rightful owner.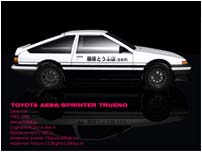 Toyota AE86 Sprinter Trueno


Drivetrain : FR (Front Engine Rear Wheel Drive)
Engine : Twincam 16 Valve 4A-GEU Fuel-Injected 4-Cylinder
Displacement : 1,587cc
Curb Weight : 925 kg
Maximum Output : 148ps @ 6,600rpm
Maximum Torque : 16.5kgm @ 5,200rpm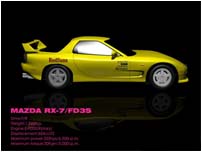 Mazda Efini RX-7 FD3S


Drivetrain : FR (Front Engine Rear Wheel Drive)
Engine : 13B-REW
Displacement : 654cc x 2
Curb Weight : 1,260 kg
Maximum Output : 345ps @ 6,500rpm
Maximum Torque : 30.0kgm @ 5,000rpm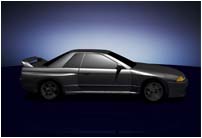 Nissan Skyline GT-R V-spec II (R32)


Drivetrain : 4WD (Four Wheel Drive)
Engine : DOHC RB26DETT I6
Displacement : 2,568cc
Curb Weight : -,--- kg
Maximum Output : 375ps @ 6,800rpm
Maximum Torque : 42.9kgm @ 4,400rpm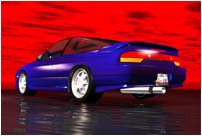 Nissan 180SX (RPS13)


Drivetrain : FR (Front Engine Rear Wheel Drive)
Engine : 4-Cylinder DOHC SR20DET I4
Displacement : 1,998cc
Curb Weight : 1,220 kg
Maximum Output : ---ps @ -,---rpm
Maximum Torque : --.-kgm @ -,---rpm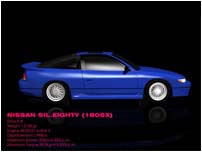 Nissan Sil-Eighty (RPS13)


Drivetrain : FR (Front Engine Rear Wheel Drive)
Engine : SR20DET I4
Displacement : 1,998cc
Curb Weight : 1,210 kg
Maximum Output : 215ps @ 6,000rpm
Maximum Torque : 28.0kgm @ 4,000rpm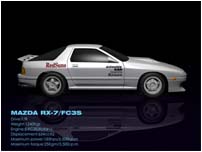 Mazda Savanna RX-7 FC3S


Drivetrain : FR (Front Engine Rear Wheel Drive)
Engine : 13B-T (Turbo II)
Displacement : 654cc x 2
Curb Weight : 1,240 kg
Maximum Output : 345ps @ 6,500rpm
Maximum Torque : 25.0kgm @ 3,500rpm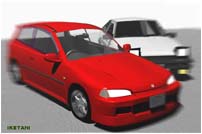 Miscellaneous Cars


Drivetrain : N/A
Engine : N/A
Displacement : -,---cc
Curb Weight : -,--- kg
Maximum Output : ---ps @ -,---rpm
Maximum Torque : --.-kgm @ -,---rpm